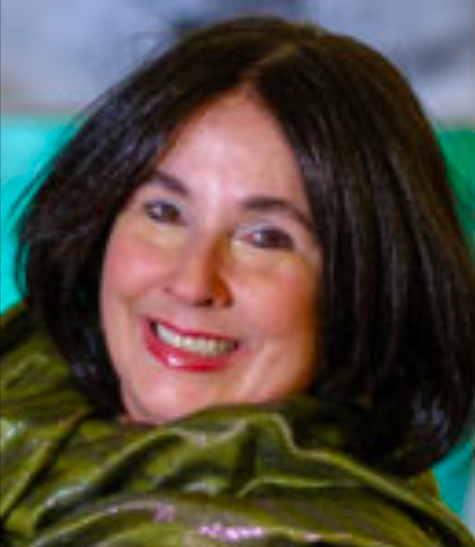 Phone: 617-846-5505
Email:
Degrees and Certifications:
B. A. Spanish Language & Literature, minor in Slavic Studies; B.A. History of Art & Architecture, with a minor in Studio Art, both from the University of Illinois; Additional Undergraduate Work: Research in Art & Architecture, studies in Philology and Spanish Literature, University of Barcelona, Spain; Post Graduate Work for Teaching Credentials: Los Angeles Unified School District (LAUSD) District Intern Professional Clear Credentialing Program; Completed three-year program, 45 units of credit; Graduate Work: History of Art & Architecture, University of Illinois at Champaign-Urbana, and M.A. in Educational Administration, California State University at Los Angeles. Massachusetts: Teaching Licensure: Art Specialist, Secondary Licensed; ESL for PK-6 & 5-12; and Administrative Licensure: Principal/ Assistant Principal for PK-6, 5-8, & 9-12, Licensed in all three; Supervisor/Director, Licensed; and Superintendent/Assistant Superintendent, Licensed; California: Multiple Subjects Teaching Credential, PK-12 and Adult (with exam); and Cross-Cultural Bilingual Specialist, PK-12 and Adult.
Ms.

Coni Moore

I teach both Visual ARTs, and English Language

Development classes in the ESL program.

I believe that The Role of

the Art Teacher is to:
Teach knowledge and skills in art, including drawing, painting, and art history within the context prescribed by the MA Visual Arts Standards;
Provide instruction by which students develop aesthetic concepts and appreciations and the ability to make qualitative judgments about art;
Demonstrate techniques in activities such as drawing, painting, and 3-dimensional expression;
Teach students to use and apply the elements of design and principles of art within different media and techniques;
Provide individual and small-group instruction to adapt the curriculum to the needs of students with varying intellectual and artistic abilities, and to accommodate a variety of instructional activities;
Instruct students in proper care and use of tools and equipment;
Evaluate each student's performance and growth in knowledge and aesthetic understandings;
Plan and present art displays and exhibitions (actual as well as virtual) designed to exhibit students' work for the school and the community;
Provide a creative and stress-free environment in which the Social and Emotional wellbeing of the student is of paramount importance.
Schedule of ART Classes:

Period 3: Comprehensive Intro. to ART (Google Classroom Code: ucn3l5z)

Period 6: ART IV (Google Classroom Code: t2hdawv)

Period 7: Adaptive ART (Google Classroom Code: kqcnnzh)